Man Sells Valuable Yu-Gi-Oh! Cards For His Daughter's Future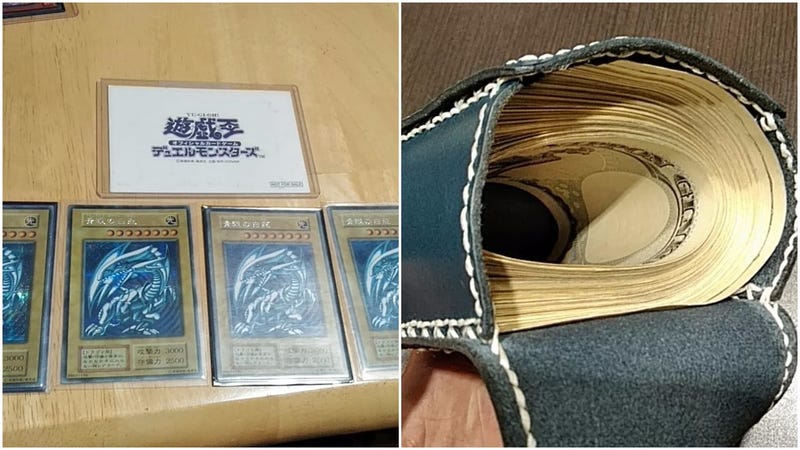 Raising kids ain't cheap. Neither are rare Yu-Gi-Oh! cards. Twitter user KnightMiyabi decided to sell his super rare ones to pay for his daughter's pre-school.
These are Blue-Eyes White Dragon cards, but not the standard issue. These are the highly rare promos given out at the Jump Festa in Japan in the year 2000. As Hachima points out, they go for several thousands of dollars each. 
Each one of those bills is a 10,000 yen ($88) note.
According to KnightMiyabi, he decided to sell the cards after his daughter was playing with some of his old cards (not the Blue-Eyes White Dragon ones, obviously). With the money, KnightMiyabi plans to pay for her preschool and other child-rearing expenses, explaining that he needs to save lots of money for her future.